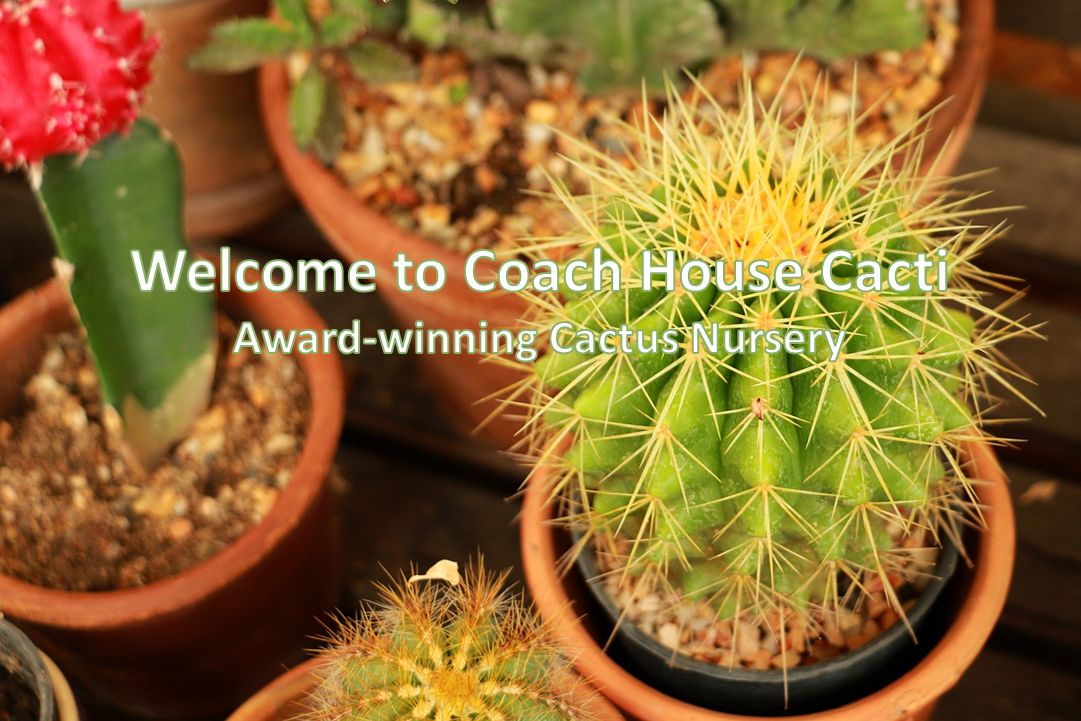 The season has come to an end and our greenhouses are now closed for the Winter with all plants covered in fleece, hoping for a mild Winter! Obviously, due to Covid we have not been able to get out to as many Shows and Plant Fairs as we would have liked. Nevertheless, it was lovely to meet so many plant enthusiasts at The Devon County Show, the South West Cactus, Succulent & Exotic Plant Fair, the two Fairs at Abbotsbury, and Gillingham Garden Society. A special thank you to the customers who have travelled to see us at base! We are hoping that 2022 will be a normal year, and early next year we will be listing the events we are due to attend on this page. In the meantime, thank you for taking the time to view the website of Coach House Cacti.  The popularity of cacti and succulents continues to grow and we hope you will find these pages, including our photo galleries and blog, an enjoyable and informative browse!
Who are we, and what do we do?  Simply, we are small nursery run by David Ennals supported by Jane his wife in the small village of Toller Porcorum in Dorset.  We grow a variety of cacti and succulents, exhibit our plants, give talks and show them off in competitions.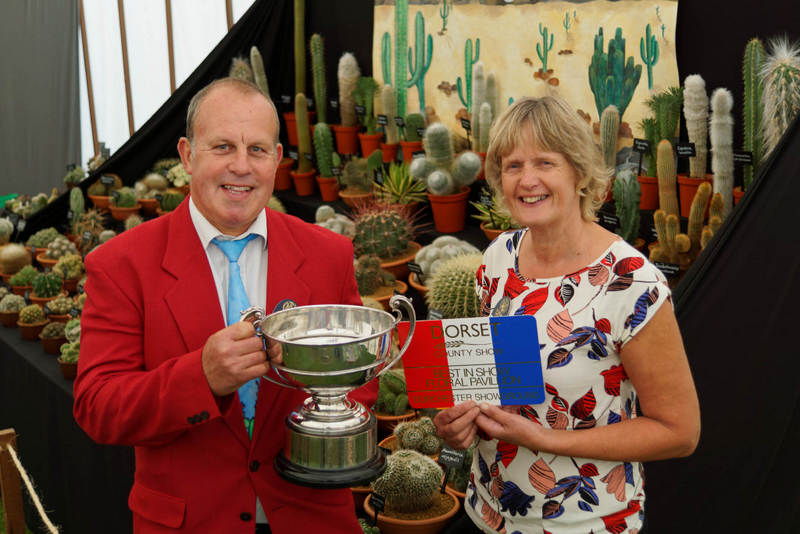 Coach House Cacti is Dorset's only cactus nursery, offering easy to grow plants, lots of advice and a cup of tea if you want! David is a professional gardener, but has been growing cacti since childhood. Plants are sold to visitors, local garden centres, and at various shows and plant sales. The nursery has enjoyed great success in The Dorset County Show where the display has been awarded with a Gold Medal for the last 17 years, as well as the Axe Vale Show.
David is a member of the British Cactus and Succulent Society, Bristol Cactus Society and Mammillaria Society. He shows his plants in at county shows where there is a floral marquee and in competition at Bristol and Cornwall Cacti shows. (Unfortunately, there are no specific Cacti shows held in Dorset). David also gives talks on the cultivation of cacti to local gardening clubs.