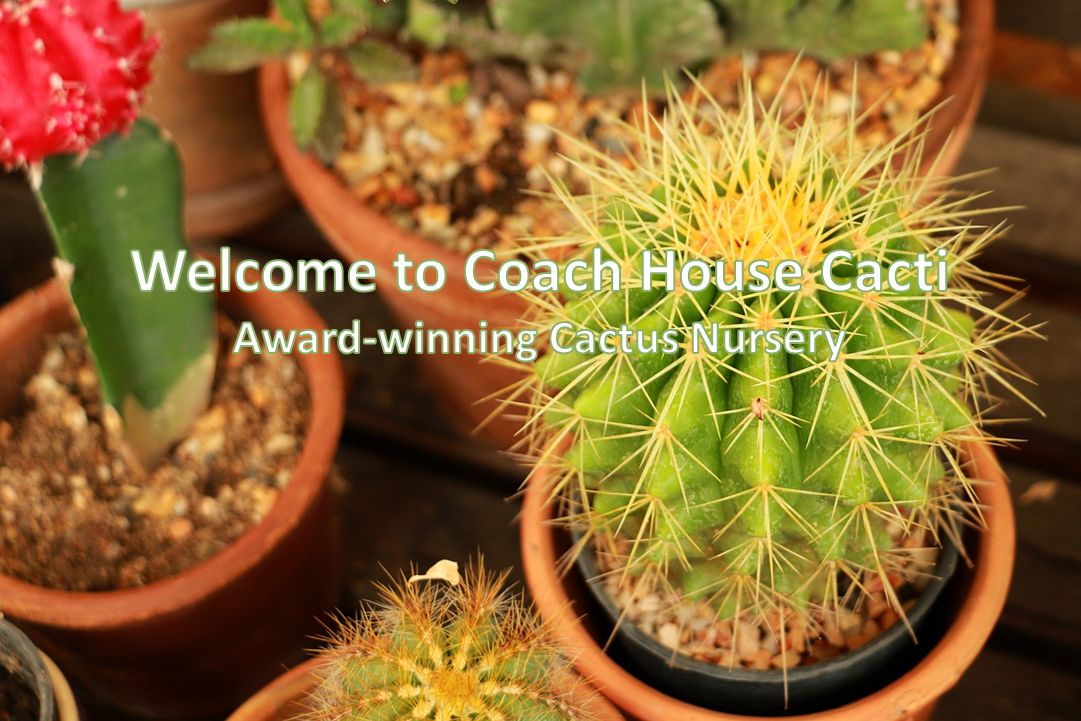 The growing season is in full swing and our plants are enjoying this exceptionally hot Summer! We have had a very busy season so far and to date we have been at: Gillingham & Shaftesbury Spring Show (April 23rd & 24th), Toby's Garden Festival at Powderham Castle, near Exeter (April 29th& 30th), Abbotsbury Plant Festival May 15th & June 26th), The Bath & West Show (June 2nd-4th), The South West Cactus Mart (June 25th) and Mid-Devon Show (July 23rd) and The Taunton Flower Show (August 5th – 6th). We are looking forward to being at Gillingham & Shaftesbury Show (August 17th), Melplash Show (August 25th), The Dorset Show (September 3rd – 4th) and finally The Romsey Show (September 10th). If you want to see our show and sales plants here at the nursery, please go to the Visit page for our opening times.
Thank you for taking the time to view the website of Coach House Cacti. The popularity of cacti and succulents continues to grow and we hope you will find these pages, including our photo galleries and blog, an enjoyable and informative browse!
Who are we, and what do we do? Simply, we are small nursery run by David Ennals supported by Jane his wife in the small village of Toller Porcorum in Dorset. We grow a variety of cacti and succulents, exhibit our plants, give talks and show them off in competitions.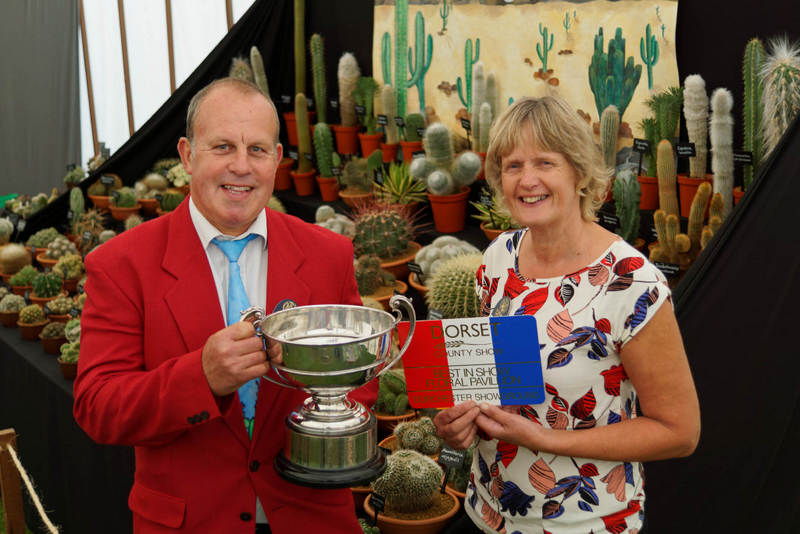 Coach House Cacti is Dorset's only cactus nursery, offering easy to grow plants, lots of advice and a cup of tea if you want! David is a professional gardener, but has been growing cacti since childhood. Plants are sold to visitors, and at various shows and plant sales. The nursery is gaining quite a reputation in the South West and this year we are hoping for further successes as we are entering more shows this year.
David is a member of the British Cactus and Succulent Society, Bristol Cactus Society and Mammillaria Society. He shows his plants in at county shows where there is a floral marquee and in competition at Bristol and Cornwall Cacti shows. (Unfortunately, there are no specific Cacti shows held in Dorset). David also gives talks on the cultivation of cacti to local gardening clubs.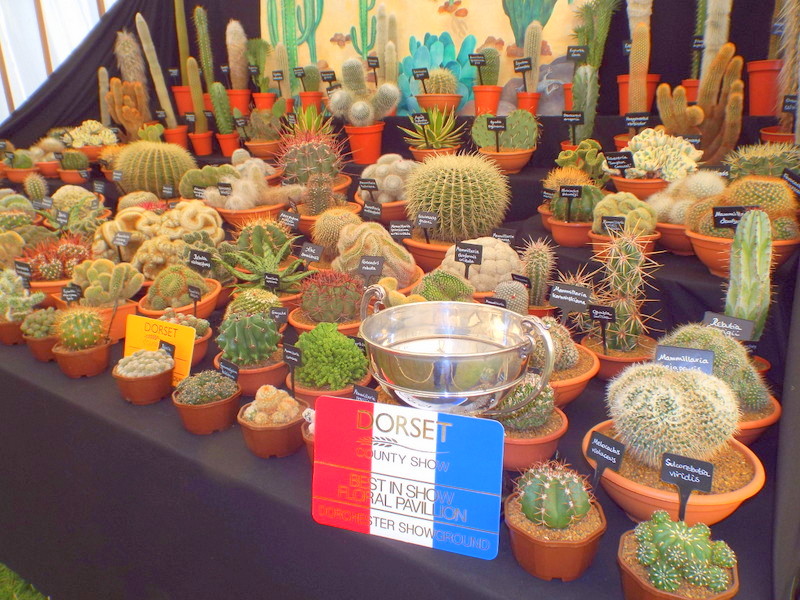 A great start to 2022, awarded Best Exhibit in The Dorset Spring Show with a Cristate mamillaria.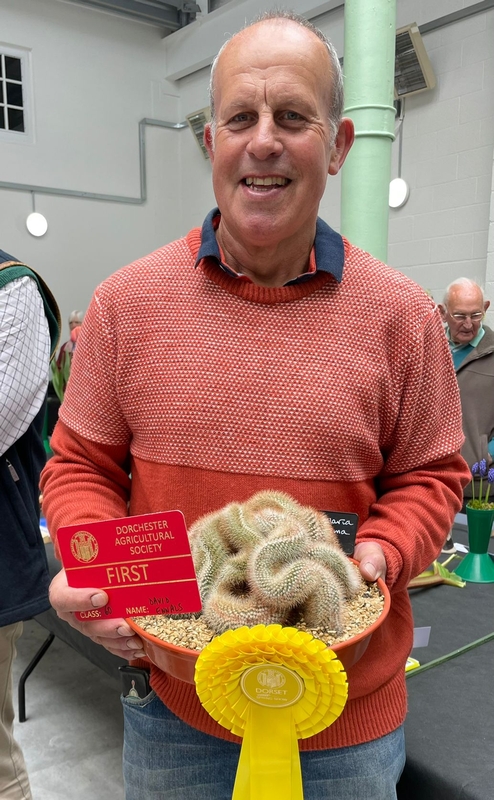 Post Covid with our Country getting back to normal, the County Shows were recommencing, and so we entered The Royal Bath and West Show, our display is shown below.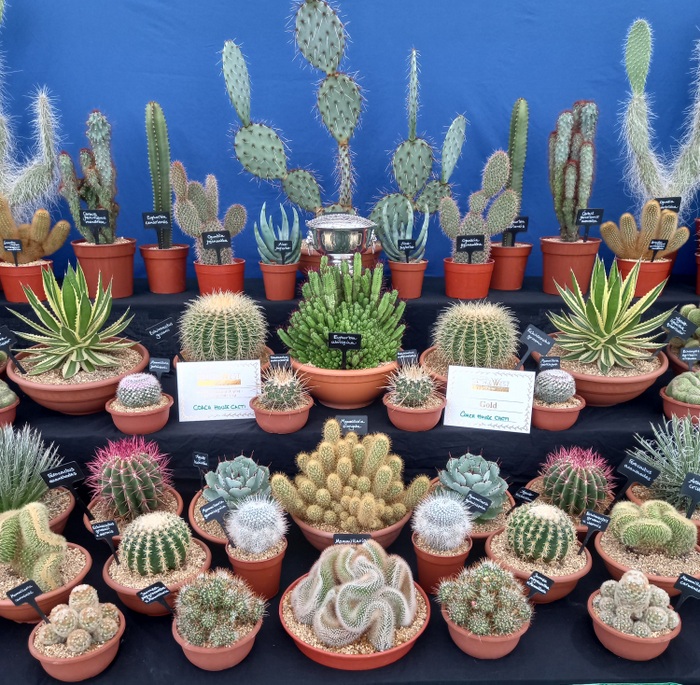 Jane and I were delighted to win Best exhibit in the Horticultural Marquee!!
Images below from The Devon County Show 2021, where we were awarded Gold for this outside display. There was no Horticultural Marquee due to Covid restrictions.